PEMF Therapy
Conveniently located to serve the areas of San Clemente and Orange County, CA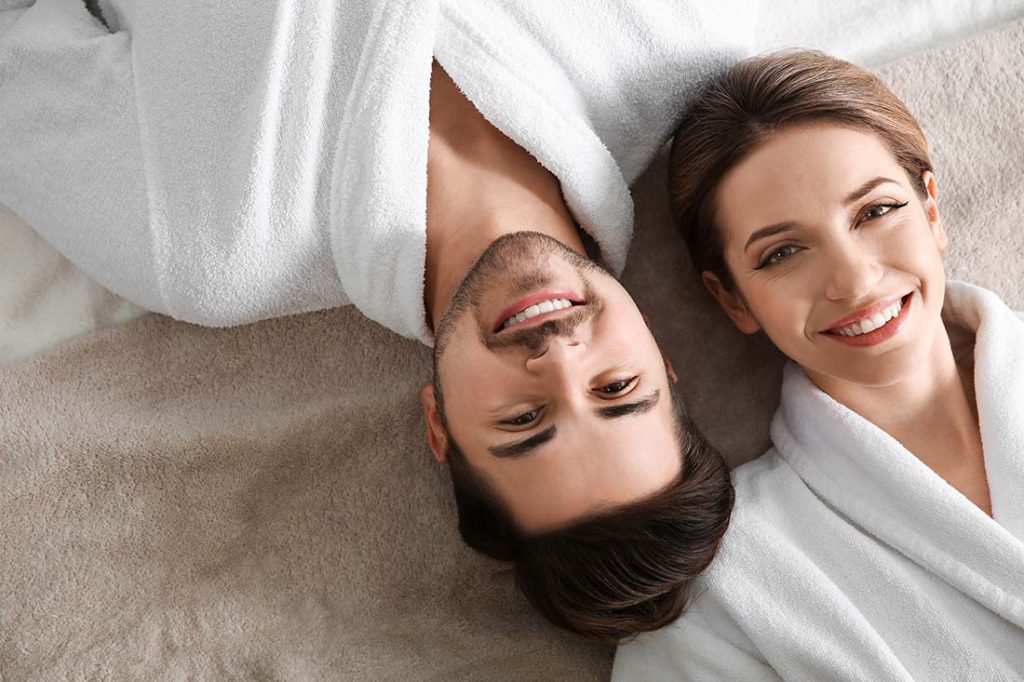 Pulsed Electromagnetic Field (PEMF) therapy is a safe, non-invasive method that emits gentle magnetic waves to stimulate cells and encourage the body's natural healing capabilities. The therapy session introduces short bursts of low-frequency magnetic energy in order to target damaged cells in specific areas of the body. These waves of energy "jumpstart" cells damaged by aging, illness, or injury. PEMF delivers healing energy that resolves cellular dysfunction and helps your body function more normally. Dr. David Steenblock of Personalized Regenerative Medicine is at the forefront of emerging medical advances to help patients relieve their symptoms. To find out how you can treat your concerns, schedule a consultation at our San Clemente office. Or call us at (949) 367-8870.
About PEMF Therapy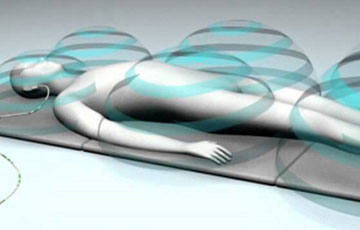 Usage of electromagnetic field devices is a highly-studied process that has produced effective results. Although PEMF therapy has been used for more than a century, modern usage came about in the 1930s using a diathermy machine. [1] It delivered gentle radio-frequency electromagnetic waves deep into the tissue. This pioneering medicinal treatment was purported to have therapeutic effects in wound healing, bone fusion, and treating pain. Today, the therapy has grown to effectively treat countless people, from athletes to the elderly, who suffer from acute injuries to chronic ailments.
As you know, our skin, bones, and other vital organs are made of cells. Each healthy cell includes a positive and negative charge that sends signals throughout the body and brain. When stimulated by electromagnetic energy, a chemical reaction occurs that allows the cells to signal for healing. [1] This reduces inflammation and stimulates regeneration. Our cells deteriorate over time and lose their electrical charge due to normal wear and tear, aging, or injury. As a result, those with low current show signs of inflammation, fatigue, and pain. PEMF corrects this by recharging these cells with electromagnetic energy. [2] This facilitates a healthy flow of fresh nutrients into the cells and rids them of waste products and toxins. As time passes, the body repairs tissue, relieves pain, increases metabolism, and enhances blood circulation for better function.
PEMF has shown to improve:
Immune system
Circadian rhythm
Depression
Physical energy
Bone density and repair
Blood circulation
Sport injuries
Osteoarthritis
PEMF Therapy Benefits
PEMF Therapy offers an easy, non-invasive alternative to improving your health. Patients can also look forward to better functioning and an uplifted mood with this quick healing solution. Here are some enhancements you can look forward to:
Enhanced blood circulation, oxygenation, and muscle function
Reduced inflammation and pain from back, neck, or knee
Helps rehabilitate injury faster
Improves sports performance
Boosts immune function
Speeds up bone healing and density
Increased cellular repair
Facilities better sleep
Supplement to oncology therapy
Ideal Candidates
Men and women tired of living with pain, low energy, decreased mood, or less cognitive or motor capabilities can seek treatment. This exciting solution has offered many patients relief. In spite of this, PEMF may not be suitable for every patient. Interested candidates are recommended to be in good general health with no serious underlying conditions such as bleeding. Additionally, a PEMF treatment may not be suitable for: [3]
Pregnant women or those who are breastfeeding
Have had an organ or bone marrow transplant
Have an electric implant device such as a pacemaker or cochlear implant
Hemorrhagic tendencies or any cardiovascular diseases
Current chemotherapy patients
To learn more about PEMF and how it can improve your health, consult with Dr. Steenblock. He and his friendly staff will guide you throughout the process. Or, kindly give us a call at (949) 3670-8870.
Personal Consultation with Dr. Steenblock
Personalized Regenerative Medicine is a San Clemente, CA-based wellness clinic dedicated to developing an individualized approach that matches your unique needs. Dr. David Steenblock is an innovator who has spent the past four decades searching for revolutionary wellness solutions that drive progress in patients' lives. Dr. Steenblock has earned high praise from patients and media for utilizing regenerative properties that rejuvenate patient health.
Your consultation will be an open discussion about your health. During this time, please feel free to ask Dr. Steenblock any pertinent questions. We'll conduct a short health interview and examine the areas of concern. Doing so helps us understand what your conditions are and how we can help. After we have solidified our approach, we'll go over how a PEMF Therapy session will provide much-added relief to your life. Finally, just before you go, we'll schedule your treatment date for your therapy session.
Start living your life without pain by seeking a personalized PEMF treatment. Make room for a consultation on your calendar by filling out our easy online form or by calling (949) 367-8870. In the interim, peruse our enlightening blog stories about our other procedures and treatments.
Preparation and Procedure
PEMF therapy only requires little preparation. Patients may be asked to stop the use of certain medications, NSAIDs or immunosuppressive therapy drugs. Most important of all, patients are asked to come ready and excited for their treatment. Once settled, you'll sit or lie down comfortably in our treatment room. A typical session involves a PEMF adjustable band, mat, or spot applicator placed over the area of concern. Then, your PEMF session begins with subtle electromagnetic waves emitted from the device. Inside the PEMF device is an intricate network of copper coils that emit electrical current that creates a magnetic field. [1] Our technicians can easily adjust the intensity of the wavelengths to suit your comfort level. The electromagnetic pulses penetrate through the body at a cellular level. [3] The body uses this energy to heal by activating the natural repair process. Gradually, the cells will start to repair themselves and make it much easier to go on without aches and pains. Patients say they feel slight twitching, pulsating sensations in the treatment areas throughout the process. This is normal and not painful. In under an hour, patients can see a noticeable improvement in their body function. However, some may require additional sessions to benefit from the full results of the PEMF therapy.
Recovery and Results
A PEMF treatment does not require anesthesia, incisions, or lengthy recovery time. You'll be able to continue your everyday life once your session ends. The cell detoxification process may cause mild to moderate side effects like headaches, nausea, muscle aches, and fatigue. These symptoms are temporary and should go away in a few days. Patients report feeling better after their first session. However, many patients may require up to 12 additional sessions within six weeks to see the full benefits. [4] In the months that follow, you will see remarkable differences in your physical and mental health. Pain will be reduced, moving around should be much easier, and your mood will liven up to new levels. PEMF clinical trials report seeing promising improvements for patients battling cancer because it can reduce tumor size.
Mice exposed for longer duration (360 min daily for 4 weeks) showed a significant reduction in tumor size, due probably to the inhibition of angiogenesis that may suppress the formation of blood vessels in tumor tissues, reducing the tumor growth.(5)
Corresponding & Complementary Procedures
Personalized Regenerative Medicine offers a holistic approach to medicine. For years, Dr. Steenblock has been dedicated to investigating medical breakthroughs to heal physical and mental conditions. Your consultation may discuss other options available to relieve you from various illnesses. We are proud to offer patients these services:
Cost
The specifics regarding cost will depend on the number of treatments needed. Your consultation with Dr. Steenblock will determine this. You can also call our office to learn more about the costs associated with your PEMF therapy.
FAQ
Will It Hurt?
Treatment with PEMF is not painful. However, some patients may experience minimal pulsating sensations over the treated area. The treatment levels can be adjusted to meet the patient's comfort levels. 
Is PEMF Therapy Something New?
PEMF Therapy is a safe therapeutic method that has been in usage for many years. Emerging studies continue to publish its effectiveness in treating ailments and health conditions.
How Long Is One Session?
Depending on the severity of your condition and the areas treated, your session can take anywhere from 30-60 minutes. 
References