MAH+UBI Therapy
Conveniently located to serve the areas of San Clemente and Orange County, CA
Strengthen Your Immune System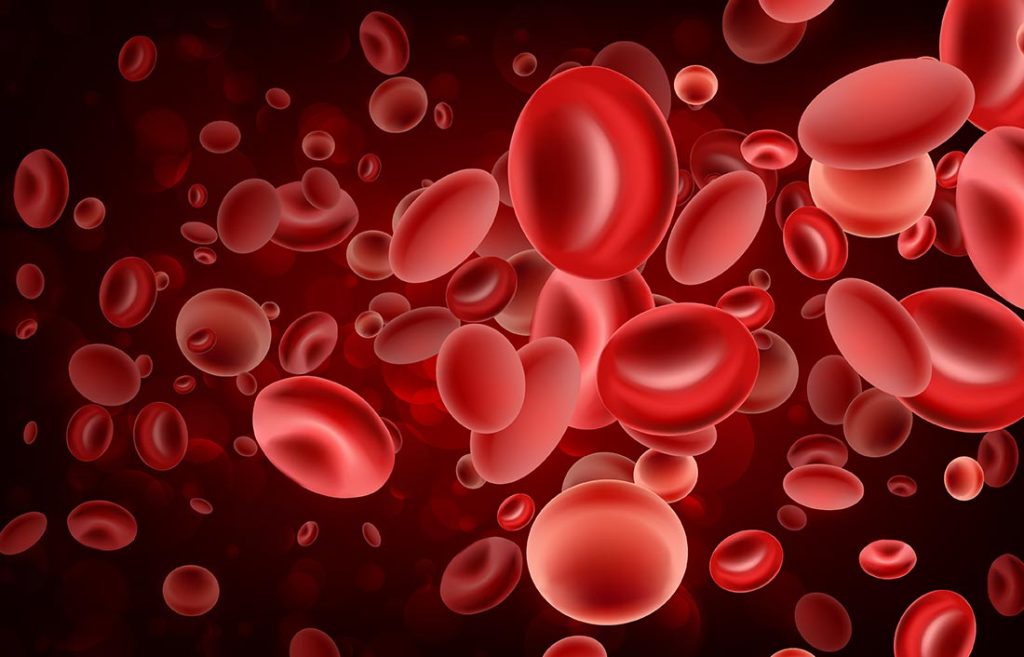 Major Auto-Hemotherapy (MAH) and Ultraviolet Blood Irradiation therapy (UBI) is a combination treatment that uses ozone gas and ultraviolet light to boost the immune system, fight harmful pathogens, and improve blood circulation. Both MAH and UBI work intravenously. A trained individual draws blood from the patient, mixes it with the combination treatment, then re-infuses the revitalized blood back into the body.
We work hard to keep our immune system healthy by eating plenty of vegetables and whole grains, getting adequate sleep at night, exercising regularly, and maintaining a healthy weight. But, for the health-conscious and well-informed, there are further protective steps you can take to stay in your best shape. In the world around us, disease-causing viruses, bacteria, and microorganisms can at best interrupt our schedules and slow us down, and at worst, can cause serious health implications that can lead to severe illness and hospitalization. Therefore, by educating ourselves and seeking medical knowledge and treatment, we have found numerous ways to prevent and protect against illness.
Now, more than ever, it is important to protect ourselves from harmful transmissible diseases and keep our body's defense mechanisms strong. That's why at Personalized Regenerative Medicine, we provide this re-energizing intravenous treatment! Restore and revive your health with a combined MAH & UBI treatment from a doctor who thinks and works outside the box! Dr. David Steenblock, a pioneering doctor on the cutting edge of medical science has your health and wellbeing in mind! To contact our San Clemente offices, please fill out this online form, or reach out via telephone at (949) 367-8870 today to find out more about the regenerative services we offer.
Historic Uses
Ozone in Medicine
Certain substances are renowned for their health benefits, and ozone is no exception! First discovered in the mid-nineteenth century, O3 is a colorless gas molecule that has three parts, rather than the two found in oxygen (O2). Medical-grade ozone is made by passing pure oxygen through a tube stimulated by electricity. (1)It has historically been used in the following medical settings:
Drinking Water Disinfectant
Infection & Wound Treatment
Oxidizing Agent
Pain Management
Pulmonary Disease Treatment
Skin Disease Treatment
Cardiovascular Disease Treatment
Ultraviolet Light in Medicine
Ultraviolet light is a form of electromagnetic radiation. It is used in phototherapy, and in various other healthcare settings. Outside of its use in blood infusions, it is a successful treatment modality for neonatal jaundice and common skin disorders such as those below.
Autoimmune skin conditions (e.g. psoriasis, vitiligo)
Cutaneous T-cell lymphomas (e.g. Mycosis Fungoides)
Inflammatory conditions (e.g. Generalized Lichen Planus)
Chronic eczema
Idiopathic itchiness (Chronic spontaneous urticaria) (2)
Explore the Personal Regenerative Medicine YouTube channel for a selection of Dr. Steenblock's real treatment videos! Alternatively, you can give us a like and a follow on our Instagram, Facebook, or Twitter!
About MAH+UBI Therapy
A wealth of studies have confirmed the efficacy of ozone in medicine. This powerful oxidizing agent has been used in the medical field since before the advent of antibiotics as a disinfectant, antibacterial agent, and as an anti-inflammatory. (3) Similarly, ultraviolet light therapy, sometimes known as photoluminescence, has been put forward as both an alternative approach to infections, and as a therapy that alters your immune system. (4)
Intravenous Treatments May Benefit People With The Following Conditions:
Autoimmune disease (e.g. arthritis, Lupus)
Chronic Fatigue Syndrome (Myalgic encephalomyelitis)
Vascular disorders (e.g. peripheral artery disease, Raynaud's syndrome)
Breathing disorders (e.g. COPD)
Acute & Chronic Infections
Hepatitis C
Biotoxin Illness (mold, Lyme, mycoplasma)
Poorly-healing wounds
MAH+UBI treatment is just one way to give your immune system a boost, so why not find out how this treatment can benefit you? We are currently offering each of our patients a virtual consultation to discuss their individual needs, so get in touch at your earliest convenience!
Benefits of MAH+UBI Therapy
Ozone gas is directly microbicidal, that is, it kills bacteria virtually on contact. (5) Additionally, when used in therapy, it stimulates white blood cell production and increases the production of vital proteins and cytokines. This family of molecules is responsible for regulating the body's response to infection and inflammation. (6) What's more, UV light also has germicidal properties, with Ultraviolet C light, in particular, killing pathogens without killing host cells. (7) A combined MAH+UBI treatment:
Kills bacteria and viruses.
Promotes immune response.
Increases blood oxygenation.
Increases metabolization of cholesterol, uric acid, and glucose.
Aids degradation of environmental toxins (such as petrochemicals).
Promotes healthier skin.
Increases red blood cell membrane flexibility.
Promotes effective blood flow.
Can alleviate pain.
Can revert brain tissue damage (e.g. from stroke).
Preparing for MAH+UBI Therapy
Certain medications and supplements can affect the success of your MAH+UBI treatment. Please speak to Dr. Steenblock about your current medications, and do the following before your procedure.
Stop taking sulfur-based medications (e.g. Sulfonylureas, Celebrex).
Stop taking sulfur-based antibiotics (e.g. Septra, Bactrim).
Stop taking photosensitizing medications (e.g. Tetracyclines, Quinolone).
Stay well hydrated in the days and hours before your procedure.
Get a good night's sleep the night before your procedure.
Eat a well-balanced meal on the day of treatment.
Dr. Steenblock will give you further details about your individual treatment plan during your personal consultation.
Candidates for MAH+UBI Therapy
Generally speaking, any man or woman who wants to support their immune system can get this form of therapy. It may be particularly beneficial for people who have breathing disorders, diabetes, immune disorders, and acute or chronic infections.
For some people, a combined MAH+UBI treatment is not the best fit. You may want to reconsider this form of therapy if you have the following conditions.
Glucose-6-phosphate dehydrogenase deficiency (favism, acute hemolytic anemia)
Uncontrolled hyperthyroidism
Are in the first trimester of pregnancy
Abnormal hemoglobin metabolization (porphyria)
Hemorrhagic disease (hemophilia)
Inflamed gallbladder and appendix (cholecystitis, subacute appendicitis)
Speak to the experts in Orange County today! Call (949) 367-8870 or use our contact form to find out more about our immune system-boosting therapies!
Personal Consultation
Dr. Steenblock can provide a virtual consultation or an in-person appointment. Whichever option you choose, we will provide all the relevant information about the regenerative treatment you are interested in receiving. At this one-on-one meeting, you can give him a brief medical history and he will ask you some screening questions to ensure MAH+UBI therapy is right for you. Please come prepared with any questions you have about the procedure; Dr. Steenblock will be happy to answer them!
MAH+UBI Therapy Procedure
During a MAH+UBI procedure, the patient's blood is treated with both ozone and ultraviolet light. We will ensure you are in a comfortable sitting or reclined position in our treatment room. We begin the treatment by carefully inserting a standard IV line, typically into the arm. We will then draw and collect your blood intravenously. After this step, the extracted blood is treated with medical-grade ozone and left for a suitable amount of time to intermingle. Once this is complete, we direct the infused blood through specialized tubing. This apparatus exposes the blood to ultraviolet light before drip reinfusion. Most treatment sessions last around one hour.
To gain noticeable benefits from treatment, Dr. Steenblock recommends several infusions. You will be able to discuss the total number of sessions you want to receive and how often you receive them at your personal consultation!
Your health is important! Stay informed about the latest ways to strengthen your immune system and learn about the array of other procedures available from Personalized Regenerative Medicine in Orange County by visiting our blog!
Cost of MAH+UBI Therapy in San Clemente
Your treatment will be individualized based on your current medical condition, the duration of each treatment, and the number of treatments you receive. To discuss your current medical condition, and the benefits of ozone and UV therapy, please contact our San Clemente offices. You can fill out a short online inquiry form, or call us directly at (949) 367-8870.
FAQ
What do the initials MAH+UBI mean?
"MAH" stands for Major Auto-Hemotherapy, a blood infusion treatment that has healing, immune system boosting properties. "UBI" is Ultraviolet Blood Irradiation, another treatment that can be used to irradiate blood that has been withdrawn from the patient's body and reintroduced to promote good health, fight pathogens, and invigorate immune strength.
What is ozone gas and how is it used to boost the immune system?
Ozone gas is a chemical compound that is found in the atmosphere. It can also be used in medical settings to address a variety of conditions. It can be used in conjunction with ultraviolet light to infuse the blood with beneficial properties that can boost immune response and destroy harmful pathogens.
References