PRP & SCT Treatments For Back & Spinal Pain
Conveniently located to serve the areas of San Clemente and Orange County, CA
Back pain is a chronic condition that affects millions of adults. But there is a new and effective way to treat it with advanced SCT medicine combined with the curative encouragement of platelet-rich plasma (PRP). These are regenerative therapies that represent an all-natural alternative to invasive surgeries and risky drugs because they employ your body's own biology to kickstart the healing process. If you're not ready for back surgery, investigate your options at Personalized Regenerative Medicine. Our blog boasts an excellent perspective on our unique techniques for treating chronic back pain and other joint issues. 
PRP & SCT Treatments For Back Pain
The spinal column is our body's most complicated and important skeletal structure. The complex nature of the spine and its importance to nearly every movement we make means that the origins of spine pain are often misidentified. But our keen experience in regenerative treatments for back pain allows us to gain insight into the true cause of the problem.
At Personalized Regenerative Medicine, we treat chronic pain non-surgically, so you can experience real relief from your back issue without inviting a whole host of unforeseen complications, not to mention the days and weeks of downtime! Platelet Rich Plasma Therapy (PRP) and SCT treatments utilize your own natural growth factors or adult s cells to treat bulging or herniated discs, degenerative conditions in the spine, and other back and neck conditions that cause pain.[1] These back injections can help you avoid back surgery while getting you on the road to recovery quickly.
Learn more about alternative medicine at Personalized Regenerative Medicine in San Clemente, California. Dr. David Steenblock founded our practice to match the ideal therapies and treatments to the individual and their unique biochemical and genetic characteristics. No two patients who are suffering from back pain are quite the same. But we have the back pain solution for you! Pain-free days lie ahead. Contact us to take the first step. Call (949) 367-8870 to speak directly with one of our helpful staff. 
Benefits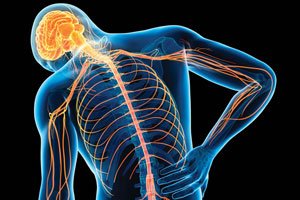 You can do better for your chronic back pain than the unappealing scenarios presented by conventional medicine. Narrower approaches to health and healing have traditionally treated low back pain and herniated discs with dueling extremes. While options like back surgery call for a complete overhaul of your spinal column! After these often barbaric expeditions into your back, your vertebrae may never be the same. In a significant number of cases, ongoing pain and dysfunction remain. And, since mainstream medicine too often operates at the behest of the pharmaceutical industry, senses-dulling analgesics are overprescribed too often. But, at Personalized Regenerative Medicine, our holistic approach to human healing specifically means to minimize the devastating effects of harmful drugs.
STC plus PRP Equals an Advantage over Back Pain
Dr. Steenblock's integrative technique is a non-invasive therapy that doesn't numb your pain or fuse damaged vertebrae into an excruciating column of chronic discomfort. At Personalized Regenerative medicine, our STC cellular medicine is buttressed by a platelet-rich plasma serum we devise from one of your own blood samples.[2] Dr. Steenblock steadfastly believes in taking an integrative approach to regenerative therapy so that you experience real relief from our holistic healing treatments. STC plus PRP multiplies your body's natural powers of regeneration to bring an end to obtrusive back pain.   
Qualified Candidates
Patients who pursue STC plus PRP therapy have an open mind. Their thinking tends to eschew orthodoxy, and so their search for back pain relief often leads them to Personalized Regenerative Medicine, where we are ready to push the limits of human healing with the latest biological advancements in chronic pain treatment. We are Southern California's integrative medicine specialists, known throughout San Clemente and beyond for our non-invasive treatment options. Qualified candidates for cutting-edge therapy are otherwise healthy back pain sufferers who seek and effective remedy but who are not yet ready to commit to the risks of surgery.
Your Personal Consultation at Personalized Regenerative Medicine 
Dr. David Steenblock is our founder and chief medical officer. All of our patients at Personalized Regenerative Medicine are the beneficiaries of his wealth of knowledge, experience, insight and his courage to explore. He is an innovator in integrative medicine thanks to his comprehensive approach to patient wellness. We can't wait to meet you at your private, personalized, patient consultation. At your introductory appointment, we will become acquainted with the particulars of your case. After a brief physical examination and intake interview, Dr. Steenblock or one of his kind and capable medical professionals on staff will present you with your personalized treatment regimen.   
Chronic back pain can be pure agony. The only thing that's worse is what many doctors do to fix it. Contact Personalized Regenerative Medicine in San Clemente, California, to begin a conversation that won't end with you recovering from surgery. Call (949) 367-8870 to speak directly with one of our courteous representatives. 
Procedure
If you're not ready for the difficulties and downtime of spinal surgery, PRP and SCT treatments offer a far more elegant option. A series of simple prods with a syringe is all it takes to get the healing cellular medicine to exactly where it will do the most good.[3] While you are under a local anesthetic, Dr. Steenblock will inject then STC therapy directly into the damaged disc. He may mix in some platelet-rich plasma serum derived from your blood to help repair damaged cartilage and stimulate healing.
How Much Does Stem Cell Therapy for Back Injury Cost in Los Angeles?
Personalized Regenerative Medicine is more than just the name of our practice, it is a summary of Dr. Steenblock's entire philosophy on patient care. That's because Dr. Steenblock believes that every patient is unique, including all their joys and even their pain. Appropriately, Dr. Steenblock tailors his therapy to the needs of the patient. At your confidential consultation, Dr. Steenblock and his staff will quote you an accurate cost when we present you with your individualized course of treatment.
You deserve better than conventional medicine's no-win dilemma. There is another way to relieve chronic back pain and you will find it at Personalized Regenerative Medicine. Contact us to strike back against back pain. Call (949) 367-8870 to begin the conversation. Our helpful staff is standing by. 
Strike Back Against Back Pain
Dr. Steenblock's integrative modalities represent a significant shift in focus when compared to the medical establishment. He treats the whole patient, not just their pain. For all his years of medical experience, he has always been humbled by the body's ability to heal itself. At Personalized Regenerative Medicine, we want to encourage and enhance your natural healing ability so that you can turn your back on chronic back pain for good.  
FAQ
How painful are PRP & SCT injections?
PRP and SCT injections present an attractive alternative to spinal surgery simply because the non-invasive procedure is so safe.[4] Unlike the weeks of downtime you can expect after having your vertebral discs surgically fused together, you will be able to walk out of our offices under your own power on the very day of your procedure. Patients report only minor redness and swelling in the treatment area after  PRP and SCT injections.   
What can I expect after SCT therapy?
SCT therapy is brief. You will be in and out of your appointment is just a couple of hours or less. Your attending physician will provide you with your personalized aftercare instructions before your procedure. For the most part, they will mostly consist of common sense precautions to ensure a smooth recovery. Depending on the extent of your treatments, many patients can return to work and their regular activities after only a day or two of taking it easy.[5] Some patients are able to attend to their responsibilities on the very same day of their injections.  
References