Rejuvenate Your Body and Mind at the Cellular Level 

YOUNGERING™ treatments by Dr. David Steenblock are a whole suite of stem cell therapies and complementary therapeutics that do more than just refresh your appearance—they will revitalize your body and mind at the cellular level.
Dr. Steenblock and his team at Personalized Regenerative Medicine in San Clemente, California, are pathfinders and pioneers in the field of regenerative medicine. Rather than simply treating the superficial signs of aging, they will rejuvenate you from the inside out with proprietary treatments designed to leverage the body's ability to heal itself. Look and feel better than you have in years with a genuine boost of youth thanks to Dr. Steenblock's revolutionary YOUNGERING™ program.
Let Personalized Regenerative Medicine bring out the best in you with our cutting-edge approach to mind and body enhancement. You can keep up with the latest breakthroughs in regenerative medicine by regularly reading Dr. Steenblock's blog.
Can I Reverse the Aging Process?
The difference between regenerative medicine and the aesthetic treatments offered at many medical spas is that Dr. Steenblock understands that the aging process is more than skin deep. A physical and mental decline also accompanies aging. That's because growing older starts at the cellular level.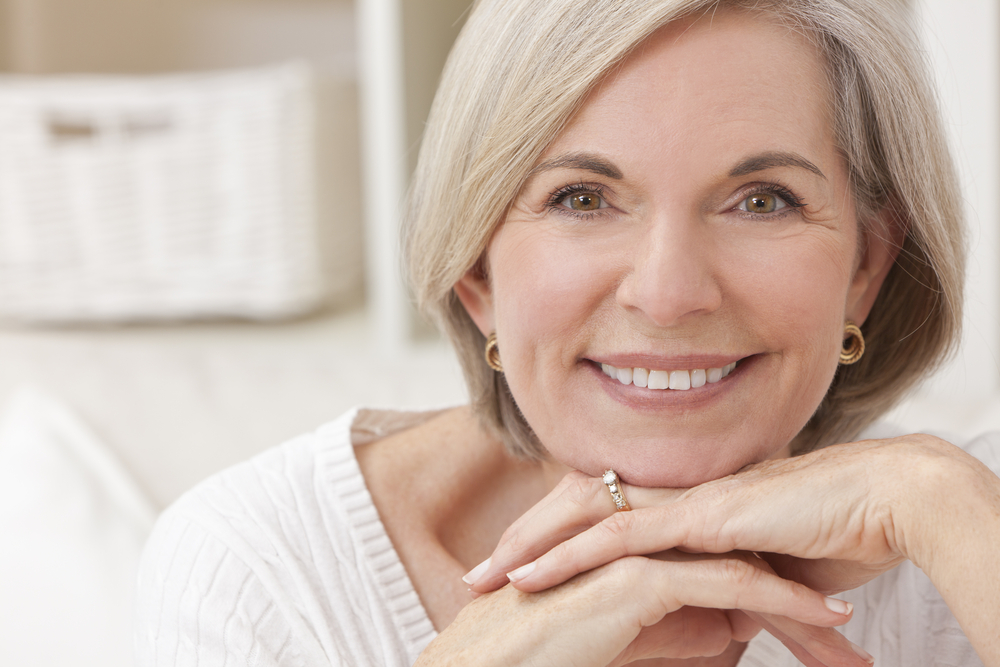 Dr. Steenblock developed his YOUNGERING™ program to approach aging at its source. Cellular senescence is the inactive state that cells enter at the end of their lifespan when they can no longer regenerate and proliferate, as younger cells do.[1] The cumulative effect of increasing numbers of cells becoming "senile" over the years eventually adds up to the telltale signs of aging. Aging is observable in one's appearance, but also in one's physical and mental performance. Indeed, cellular senescence may have a large role to play in certain physio and neurodegenerative diseases that tend to appear later in life, like Alzheimer's.    
Don't just look better. Feel better too. YOUNGERING™ treatments by Dr. David Steenblock will stimulate your body's own natural healing system.
What Are Stem Cells?
Stem cells are undifferentiated cells in the body that may hold the key to reversing the aging process. At Personalized Regenerative Medicine, we use adult stem cells, also known as multipotent stem cells. They are a very special kind of cell that can multiply and differentiate into certain tissue types to replace aging, damaged cells at the treatment site. Adult stem cells are found in bone marrow, fat, peripheral blood and umbilical cords.[2]  
Dr. Steenblock is a leader in stem cell therapy. His customized YOUNGERING™ treatments employ stem cell science to turn back the hands of time in both brain and body.
Unlock your body's potential to heal itself. Be your best and brightest self with a customized rejuvenation regimen that's tailored to your unique needs. Contact us at Personalized Regenerative Medicine to learn more.
Call (949) 367-8870 to schedule your private consultation with one of our helpful representatives.  
The Benefits of Regenerative Medicine
Regenerative medicine takes a holistic approach to human health. Rather than treating the various symptoms of aging, Dr. Steenblock believes in treating the entire patient. 
Regenerative medicine restores optimal function in the body, allowing it to recover using its own regenerative powers. For Dr. Steenblock, Personalized Regenerative Medicine is about matching therapies to the individual. He carefully considers every patient's biochemical makeup, genetic predispositions and unique life journey.
Regenerative medicine is a custom regimen often involving an individualized mix of efficient oxygenation, optimal nutrition and a healthy digestive system.
Efficient Oxygenation
Promotes cell function by encouraging glucose uptake
Energizes cellular repair and regeneration
Prevents chronic illness and neurological conditions
Optimal Nutrition
Supplies nourishment to vital neurological processes
Encourages satisfactory functioning of the intestinal tract
Stimulates nutrient absorption in aging patients
Healthy Digestive System
Fortifies the gut's microbiome
Prevents inflammation throughout the body
Averts diminished physical and mental performance attendant to the aging process
Dr. Steenblock's YOUNGERING™ Treatments Are the Latest in Regenerative Medicine
Energizes and revitalizes you from the inside out
State of the art stem cell therapy is augmented by synergistic treatments
Feel better and look younger
Natural rejuvenation with healthy, regenerative cells found in your own body
Enjoy glowing skin like you had when you were younger
What Conditions Can Stem Cells Treat?
Stem cell therapy is one of the most intriguing and innovative areas in medicine today.
Some excited scientists see stem cells as the elixir of life, perhaps one day providing an inexhaustible fountain of vitality well into the winter of one's years. Dr. David Steenblock has leveraged the latest research to develop his own proprietary line of stem cell serums. He brings the appealing promise of these medical breakthroughs to his patients.
Stem cell therapy injects the promise of youth into aging patients whose deteriorating tissues experience the increasingly ill effects of "senile" cells with each passing year. As cells age, they lose their ability to reproduce and regenerate. Over time, dead and damaged cells accumulate, adding up to millions. Indeed, increasing cellular senescence in older patients may be at the heart of a host of degenerative conditions common in seniors, from Alzheimer's and dementia to osteoarthritis.
Stem cell therapy returns resilience and plasticity to mature musculoskeletal and neurological tissue. It revivifies the body at the cellular level, restoring its ability to regenerate and recover from injury at a rate not seen since the springtime of youth.
Hyperbaric Oxygen Therapy
Hyperbaric Oxygen Therapy bathes the cells in essential oxygen to fuel their rapid recovery.[3] HBOT has been used for many decades to treat an eclectic array of injuries, including stroke and heart disease. As an important part of Dr. Steenblock's comprehensive YOUNGERING™ program, HBOT also enhances the efficacy of stem cell therapy. Recent studies support that the treatment bolsters the body's production and deployment of potent, versatile stem cells in the bone marrow called "mesenchymes."  
Mesenchymal cells are very responsive to the biochemical signals produced by inflamed and poorly oxygenated tissues. They enhance the healing process by secreting growth factors that promote cellular restoration.
EDTA Chelation
The decline of age is only exacerbated by an accumulation of toxins in the body through the years. EDTA chelation assures the success of Dr. Steenblock's YOUNGERING™ treatments by removing dangerous heavy metals like lead, mercury and cadmium that have built up over a lifetime.[4] These metals react with oxygen and glucose. The result is "rancid," oxidized cell membranes that are a major part of aging and disease.
EDTA chelation maximizes the effectiveness of stem cell therapy by eliminating heavy metals that impede healthy healing. The treatment "softens" supple arteries that have been rendered rigid by the presence of harmful toxins. As part of the YOUNGERING™ system, EDTA chelation is an essential first step toward comprehensive mental and physical rejuvenation.
Stemgevity Stem Cell Supplements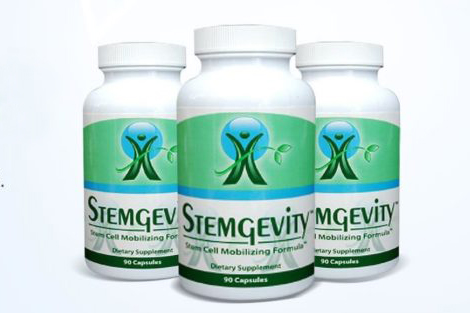 Support your YOUNGERING™ results with Stemgevity. Stemgivity is a powerful, all-natural stem cell supplement developed by Dr. David Steenblock himself as part of his effort to put holistic, cellular health within reach of everyone. Stemgevity is a synergistic mix of herbs, vitamins, minerals and plant extracts that the latest scientific research has lauded for their restorative properties. 
Everyone can benefit from Stemgevity without worrying about the risks associated with traditional pharmaceuticals. Healthy adults simply seeking a boost in energy and mental clarity are encouraged to try Dr. Steenblock's Stemgevity supplements. Additionally, individuals afflicted by neurodegenerative conditions such as Alzheimer's and Parkinson's are likely to experience a marked reduction in their symptoms when they make Stemgevity a part of their treatment program.
Your Personal Consultation With Dr. David Steenblock
Dr. Steenblock knows one's health, well-being and cognitive acuity are the results of a unique balance of internal biological processes. Age, environment, genetics and personal experience all play a role in the bigger picture of one's physical and mental fitness.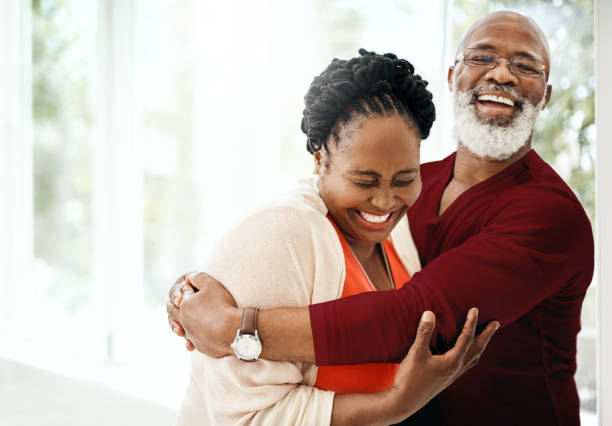 Your personal consultation with Dr. David Steenblock is the first step on your journey of discovery to a more energized, invigorated you. 
Our grateful patients agree that their visit to Personalized Regenerative Medicine in San Clemente, California, was a turning point in their understanding of the aging process. Some of our patients have even expressed their gratitude in heartfelt video testimonials. 
Contact us to learn how you can push back against the degenerative effects of growing older with Dr. Steenblock's YOUNGERING treatments. Call (949) 367-8870 to schedule your private consultation at Personalized Regenerative Medicine.       
References